You know us from the famous Intuit Top20!
Thanks to YOU we almost won a SuperBowl Commercial!
click here to see our video submission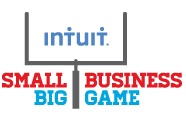 ---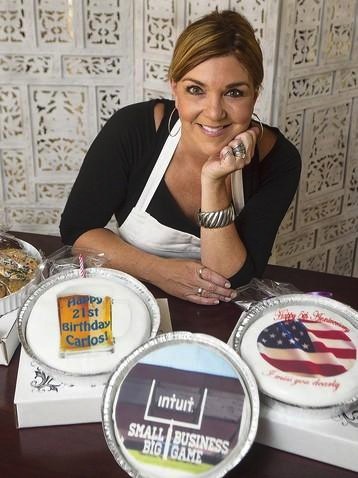 By Beau Nicolette,Huntington Beach Independent: H.B. cake business goes for Super Bowl gold Click here for full story!
---
WireACake It's a Piece of Cake to Ship a Cake Online!
---
From September 10, 2012

Once again!Our sincere THANK YOUs to the amazing voting efforts of all the fabulous WAC fans and LegalZoom.com!


WireACake Sending Smiles Across the Miles!
---
From May 20, 2012 Our sincere THANK YOUs to the amazing voting efforts of all the fabulous WAC fans and Staples.com!

---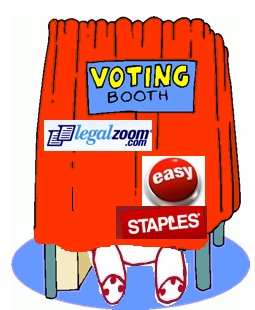 posted by Jan Norman, small-business columnist, Orange County Register: O.C. bakery wins 2 national small-biz contests Click here for full story!
---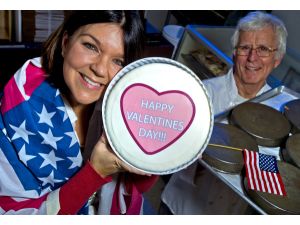 By JAIMEE LYNN FLETCHER, Orange County Register: A Huntington Beach woman is looking to spread some love overseas this Valentine's Day. Click here for full story!
---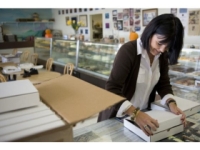 Orange County Register: In 1987, she started Telecake and built a network of 8,000 bakeries in the U.S. and Canada to accept cake orders and deliver them in their own cities. It was a flexible business for the stay-at-home mom of three daughters. Click here for full story!
---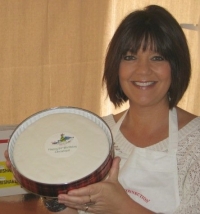 Orange County Register: Ship a cake to Iraq or college? No problem. When Debora George Tsakoumakis lived in Colorado in the 1980s, she wanted to wire a cake to her dad living in California. You can wire flowers, why not a cake, she reasoned? Click here for full story!
---
What began as an idea to mail a single cake to her dad for his birthday, turned into a business that would send thousands around the world. Dave traveled to Huntington Beach to speak with the wireacake.com founder and learn more about how her cakes are popping up on the front lines.
---

Surf City News, Featured Story: "HB Cakes Boost Morale of Military Troops in Afghanistan & Throughout the World ". Click here for full story!
Click Here for our coupon listed in the Huntington Beach locals' coupon guide!
---
"Support the Men and Women Who Serve Our Country" with Debora George Tsakoumakis, founder of Wire A Cake & Melissa Powell, founder of Keep Our Heroes Safe plus special guests Cpl & Mrs Ryan Thomas, customers of wireacake" with Angie Strader, Happy Thoughts, Inspiration & Motivation



Please click here if you cannot view the video.

WireACake/HB Bakery Connection partnered with EJ Gallo Winery, one of the largest wineries in the world, to offer a special promotion at the Military Base Exchanges nationwide!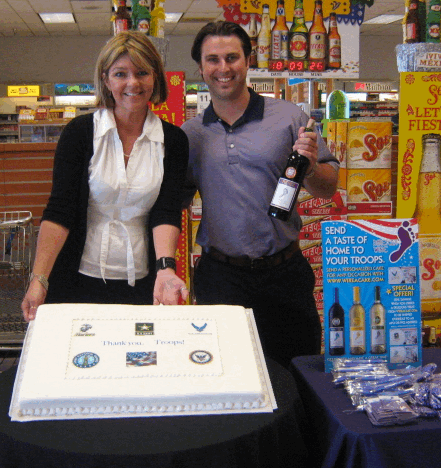 Debora George with John Leonard, EJ Gallo Winery FMM Govt. Sales April 16, 2009,San Diego Naval Station at 32nd Street.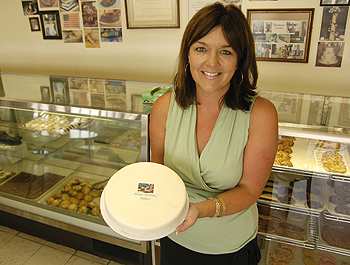 HB Bakery Connection nationwide cake delivery service, was established in April 1987. Debora George is the founder and president of HB Inc. She developed the idea for this telecake service after an unsuccessful attempt to have a cake delivered to her father for his birthday. Recognizing the potential and opportunity for a successful business, she created a network of bakeries that would give well-wishers a way to "Wire A Cake" to any city in the country.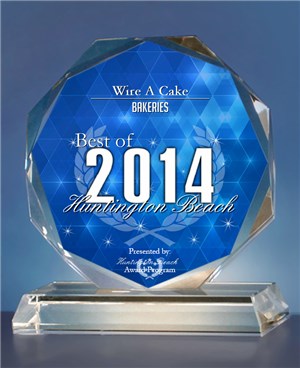 Debora's success story is included in 1001 Things to Love About Military Life, Tara Crooks, Starlett Henderson, Kathie Hightower & Holly Scherer.Center Street; 1 edition (November 2, 2011), The 12 Secrets of Highly Successful Women,Gail McMeekin, Conari Press 2011,The Do-It Yourself Business Book,Berle, Gustav. 1989 John Wiley & Sons, under the heading "Bakery" and she has been featured in Family Circle, First for Women, Venture, Entrepreneur, Women's Circle and a number of baking trade magazines. She has done radio, TV and newspaper interviews in Colorado and California too numerous to list!
Army Wife Network Our Life. Our Family. Our Soldier. Internet talk radio for Army wives, by Army wives. On Demand 24/7. Listen today! Click Here to listen to the broadcast featuring an interview with Debora George & Wireacake/HB Bakery Connection as "The Field Problems Resource of the Week" Show 217, June 8,2009!
Featured Story: Cakewalk to Iraq "One woman makes it her mission to get desserts to the desert for U.S. troops". Click here for full story!
Visit Military.Com to hear the podcast " Tara Crooks Interviews Debra George from Wire A Cake". Published October 22, 2008.